McHenry Hohnen is a biodynamic winery in Margaret River, Australia, unafraid to take risks with varieties outside of the regional carapace of chardonnay and cabernet. This said, it was a troika of single-site chardonnay that impressed most when tasting the range. The finest, drawn from sand and limestone, is the Calgardup Brook Vineyard Chardonnay 2021, sourced from a coastal vineyard with a cooler, northern aspect (remember, this is the Southern Hemisphere).
To set its beauty in relief, its Burnside Vineyard and Hazel's Vineyard siblings are further inland and hewn of granite and ironstone gravels, respectively. The former promotes a softer structural framework, while the latter confers greater fruit intensity due to granite's refraction and reflection of heat.
Reminiscent of Puligny, France, before global warming, the Calgardup Brook is the embodiment of mineral-infused chardonnay, a category of abundance in Australia. Acidity is retained with just 30 percent of malolactic conversion, without forfeiting character. The kaleidoscopic flavors encompass quince, truffle and a whiff of brulee. The finish is long, energetic and thoroughly convincing.
Interestingly, the winemaker is an Italian who decided Margaret River's surf and captivating beauty were good reasons to remain. While the wine drinks well with an aggressive decant, it will be best in five to eight years.
Published 16th June 2023 www.jamessuckling.com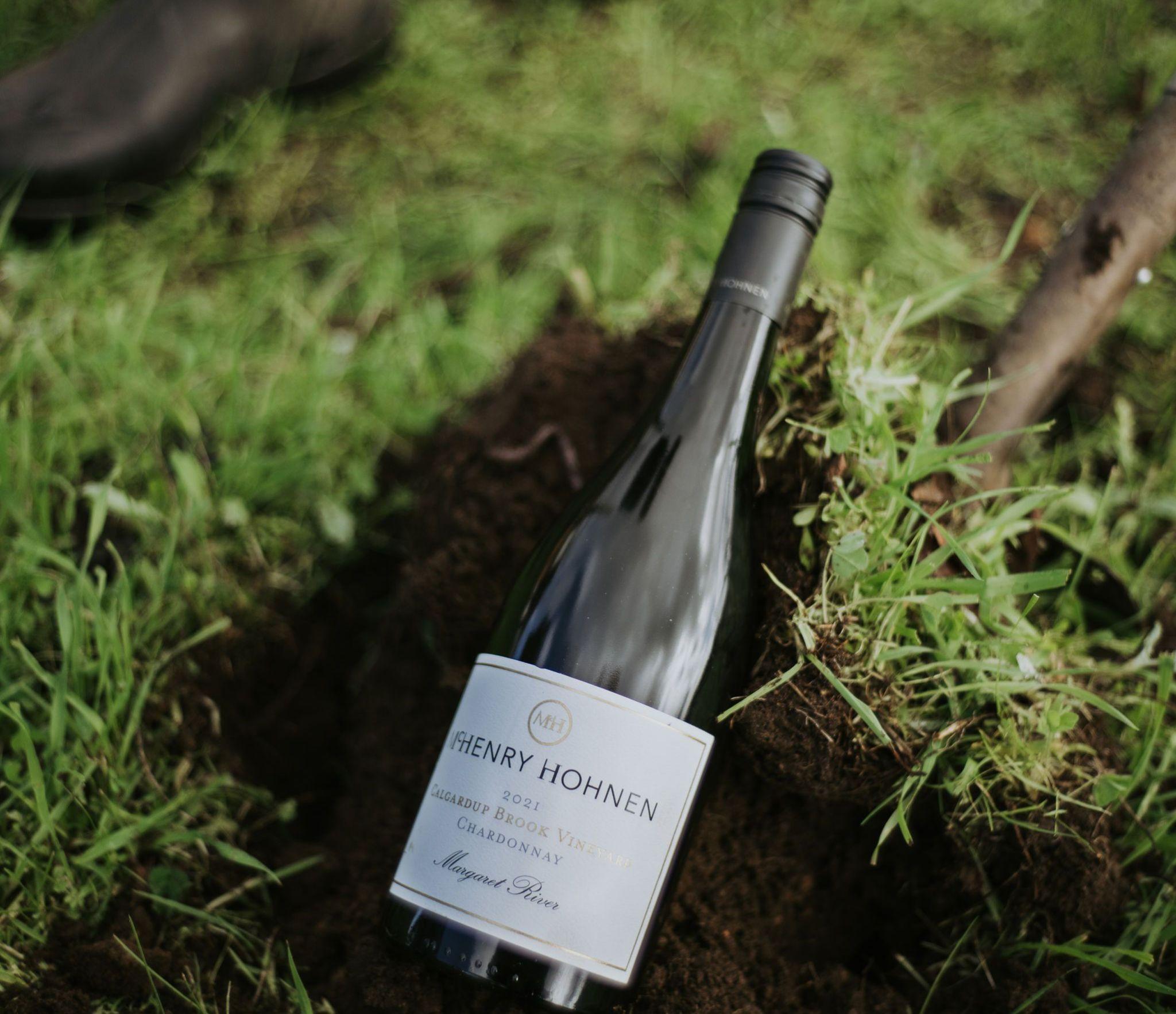 2021 Calgardup Brook Vineyard Chardonnay
"One of a trio of single-site iterations of chardonnay. Sand and limestone. The most dynamic in terms of fruit intensity and formidable length. Glazed quince, truffle, cashew and a hint of brulee. Nothing overwrought. The mid-palate, similarly weighted and densely packed, unraveling along a skein of sea-spray freshness with classy oak directives, nicely embedded. Palate-staining, such is the torque and intensity. Yet as with most Aussie exemplars, sophistication is bundled into a package of poise and effortless drinkability. Exceptional stuff.
96 pts Ned Goodwin 3rd July 2023
2021 Hazel's Vineyard Chardonnay
"An exceptional nose, subdued, classy and confident. Nougatine, cantaloupe and jasmine notes, with a hint of cedar, reverberate across a mid-weighted palate with a juicy acid spine and strident length, taut and indelibly creamy all at once. Loam and gravel marks this single vineyard expression. A joy to drink. Drink or hold."
94 pts Ned Goodwin 3rd July 2023
2022 Laterite Hills Chardonnay
"Curd, white peach, quince and nougat riffs are flecked across the gentle oak framework, the acidity maritime-salty while dragging easy-going length. This is the sort of sophisticated, albeit, relatively approachable chardonnay that serves as the regional totem. Drink or hold."
92 pts Ned Goodwin 3rd July 2023
2022 McHenry Hohnen Sauvignon Blanc
"Very good sauvignon. Similarly contoured to a good sancerre such is the rapier-like acidity bearing mirabelle, greengage and gooseberry. A creamy curb of oak (16% new) is buried amidst the mid-weighted fray. A structural addendum over a scream. The finish grows in weight and juiciness across a long trajectory. I'd love to see this in five years time. Drink or hold."
93 pts Ned Goodwin 3rd July 2023
2021 BDX
"This is taut, streamlined and tightly knit. Mid-weighted of feel and immensely savory, beaming scents of graphite, dried tobacco, black olive, lilac and currant along a barrel of sage-doused tannins, a glint of precision and class from attack to the long finish A complex wine with a considerable future ahead of it. Best the next day and the one after that given a bit of youthful inscrutability. Super value, too. Drinkable now, but best from 2025."
94 pts Ned Goodwin 3rd July 2023
2019 Hazel's Vineyard Cabernet Sauvignon
"This is an address on an inexorable rise, especially over the last few years. Sumptuous scents of blackcurrant, spruce and graphite, with a fleck of green olive, sage and mint at the tail. The tannins are nicely massaged without forfeiting their role as corset for the teeming fruit and salubrious extract. The oak, similarly positioned. An outstanding Margaret River cab, on the richer side of medium-bodied. Drinkable now, but best from 2025."
95 pts Ned Goodwin 3rd July 2023
2018 Rolling Stone
"A classic, cabernet-dominant Bordeaux blend. Gravel over clay, alluvial and maritime. This is rather loosely knit for the top wine of the suite. Perhaps I am getting the puppy fat stage. Clove, tea tree and cassis. A douse of sage, dried lavender and mint. A swab of tapenade. A dense finish that showcases plenty of layers, textural rivulets and classy oak. This is destined for a long life ahead, as with all of the top wines at this address.. Drink or hold."
95 pts Ned Goodwin 3rd July 2023