18 September 2019 | Dave Targett
2017 Vintage Release of Single Vineyard Chardonnays
McHenry Hohnen's Single Vineyard Chardonnays encapsulate our ethos of producing exciting wines that are honest to their region, site and varietal origins. The winemaking approach is essentially a simple and traditional one - close observation, careful nurturing and minimal intervention. The resulting wines show outstanding varietal and vineyard integrity with balance, harmony and great character.
It is with great pleasure that we announce the release of our 2017 Single Vineyard Chardonnays – Hazel's Vineyard, Calgardup Brook Vineyard and Burnside Vineyard.
---
Winemaker's Notes
"Vintage 2017 was another exceptional vintage for Chardonnay in Margaret River. It was a slow starter, March 3rd, the second latest on our records. Crop yields were low with Calgardup Brook Vineyard, Hazel's Vineyard and Burnside Vineyard producing 3.5 t/ha, 3.8 t/ha and 4 t/ha respectively.
"A cool summer saw a slow accumulation of flavour and ripeness. Conditions improved late February allowing us to pick our chardonnay blocks under pristine blue skies at optimal ripeness while maintaining the elegant and distinctive acid profile of the vintage.
"The personalities of each vineyard revealed themselves at the very early stages of vinification. Calgardup Brook Vineyard Chardonnay with great minerality and grace, Hazel's Vineyard distinctively expressive and full of nerve while Burnside again delivered a slightly richer nature with a creamy texture well balanced by great freshness.
"These wines are defined by an impressive acid backbone that will ensure great aging potential.
"I am extremely proud of the quality our three vineyards have produced in a season where careful vineyard management, dry farming, organic and biodynamic inputs and low yields are all key factors that contributed in delivering great rewards!"
Jacopo Dalli Cani - Head Winemaker
---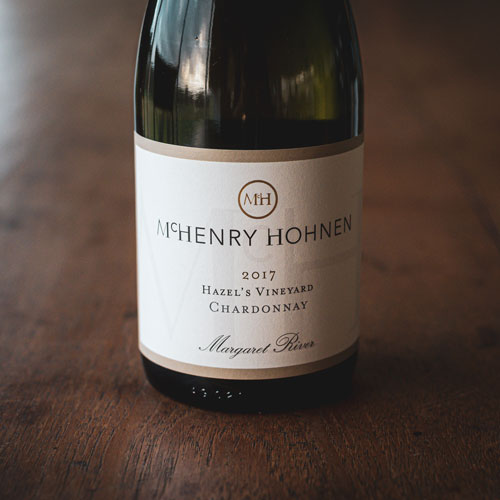 2017 Hazel's Vineyard Chardonnay
Tasting Note
A lifted bouquet of mandarin peal and lemon curd leap from the glass with graphite and struck match adding layers of complexity. Creamy and textured this Chardonnay's purity of flavour is well balanced with succulent acidity which is typical of the vintage. This wine has plenty of nerve and energy complemented by impressive length.
Review
Fruit from a low-yielding, north-facing slope on the estate vineyard. Red loam and lateritic gravel soil, biodynamically-farmed. The funkiest bouquet of 'the three chardonnays' with an almost champagne-like lees character. Stone fruit varietal flavours and toasty/nutty/mealy nuances on the palate, concentrated and tightly wound.
95 Points - James Halliday Wine Companion 2020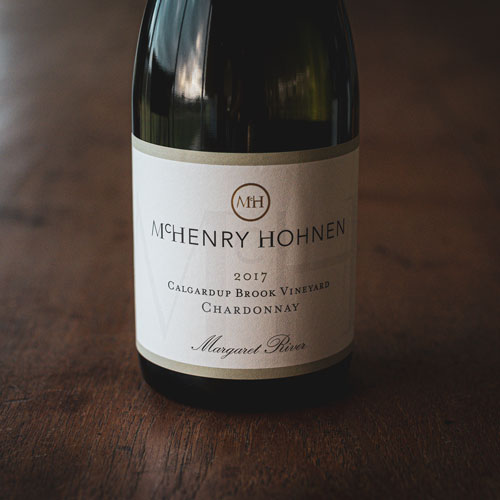 2017 Calgardup Brook Chardonnay
Tasting Note
The cooler conditions of the 2017 season have created a wine of great purity and finesse. Our 2017 Calgardup Brook Vineyard Chardonnay shows all the hallmarks typical of this block located by the Indian Ocean. Oyster shell and sea spray notes are immediately evident on the nose, followed by delicate nectarine and nashi pear flesh. Beeswax and delicious nougat lead to a flinty complexity - the result of wild fermentation with full solids and extended time on lees. The saline acidity is well balanced by excellent texture and an attractive chalky grip. A mineral Chardonnay highlighting the terroir of this southern Margaret River site.
Review
Grown on limestone and sand-loam soils close to the ocean. The coolest of the single vineyard chardonnay sites. Aromas of cashew and oatmeal mingle with white-fleshed stone fruit and a suggestion of salty sea breezes. Tight and precise on the palate, green apple and citrus curd flavours run into a long, textural, minerally finish.
95 Points - James Halliday Wine Companion 2020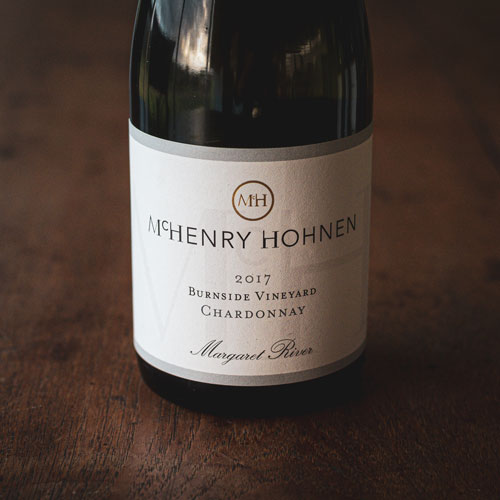 2017 Burnside Vineyard Chardonnay
Tasting Note
A wine of pedigree from a heritage Margaret River vineyard, the 2017 Burnside Chardonnay displays the benchmark notes of cashew and roasted almonds. Aromas of pink grapefruit, melon and nectarine give way to nuances of Jasmine tea and natural ferment complexity. The palate combines power and grace with light brioche dough and lemon curd framed by a core of creamy acidity and an oyster shell-like minerality. Generous in both flavour and acidity, the uniqueness of this wine captures Burnside's personality.
Review
Dry-grown on riverine black basalt soil with a maritime influence. Wild ferment in barriques, approx. 25% new. Ripe and peachy on the bouquet with some nutty oak characters and lees-derived creaminess. Generous flavours and full in texture, harnessed by the acidity that runs full length on the palate and lingers in the aftertaste.
94 Points - James Halliday Wine Companion 2020