22 April 2020 | Japo Dalli Cani
2020 Vintage Report
2020 Vintage Report
We are at the end of one of the most unusual harvests at McHenry Hohnen. Today, we are pressing off skins the last batch of Cabernet Sauvignon in self-isolation while, in other parts of Australia, some wineries didn't harvest at all following devastating bushfires.
We were blessed with near perfect growing conditions in Margaret River. A warmer than usual Spring, a dry, sunny Summer and cool nights. Significant diurnal temperature variations meant perfect ripening conditions across all of our dry grown vineyards.
No disease and virtually no bird pressure (particularly at the start of harvest) meant we were able to pick beautifully clean fruit at ideal ripeness and flavour levels ... a real treat for our winemaking team.
The only downside was exceptionally low yields across all varieties. Our dry farmed vineyard responded to the drier seasonal conditions by producing tiny and light bunches with small berries. Consequently, the fruit has incredible concentration and has retained a lovely natural acidity.
Our vineyard and winery teams were very busy from the get-go. Harvest began at the Hazel's Vineyard Chardonnay block on 6th February. This was around 7 to 10 days earlier than average. The Burnside and Calgardup Brook Chardonnay picks were completed within just 5-days! Our single vineyard Chardonnays all show wonderful complexity, texture and loads of vibrancy.
Sustained warm temperatures throughout February meant a quick harvest also for our other white varieties. The Sauvignon Blanc, Semillon, Marsanne and Roussanne were all completed by the 21st February.
Our Hazel's Vineyard Tempranillo was the first red to be harvested on 25th February - just a few days after the end of the whites. This was followed by Zinfandel, Syrah and Grenache which were picked between 12-14th March. These Rhone varieties loved the warm weather and already display great fragrance, spice and depth of flavour with fine and persistent tannin structure.
Milder temperatures and some minor rain events mid-March allowed for our top blocks of Bordeaux varieties to hang on the vines for longer and achieve full phenolic and flavour ripeness.
Our Hazel's Vineyard Cabernet Sauvignon, destined to Rolling Stone, was picked on 28th of March which is inline with the average for the past few seasons. The wine is already showing excellent potential with nerve, a beautiful purple colour, blue fruits vibrancy and the violet notes typical of this southern Margaret River vineyard. With a record breaking low yield of less than 4 tonnes we will only produce a few barrels of this very special wine.
We are confident in saying that, across the board, the quality of the 2020 vintage is outstanding.
---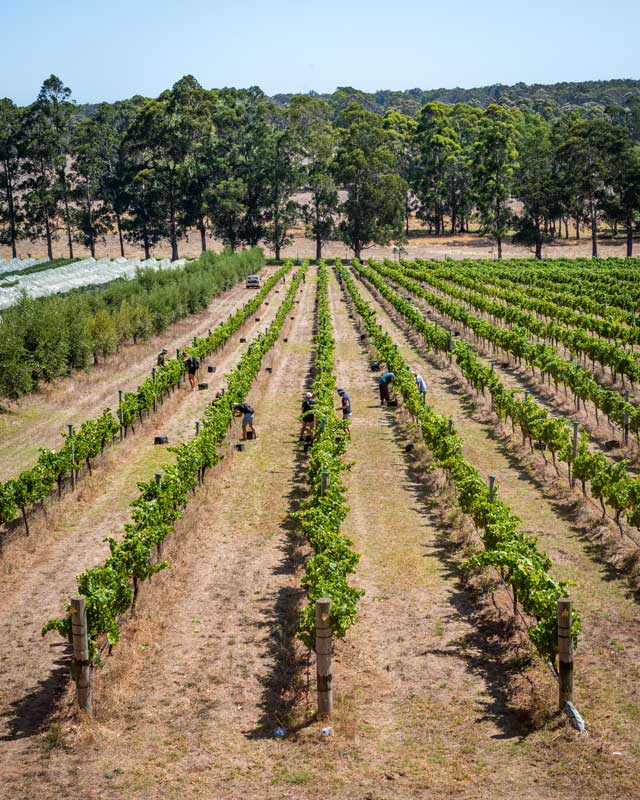 Handpicking Chardonnay at Hazel's Vineyard.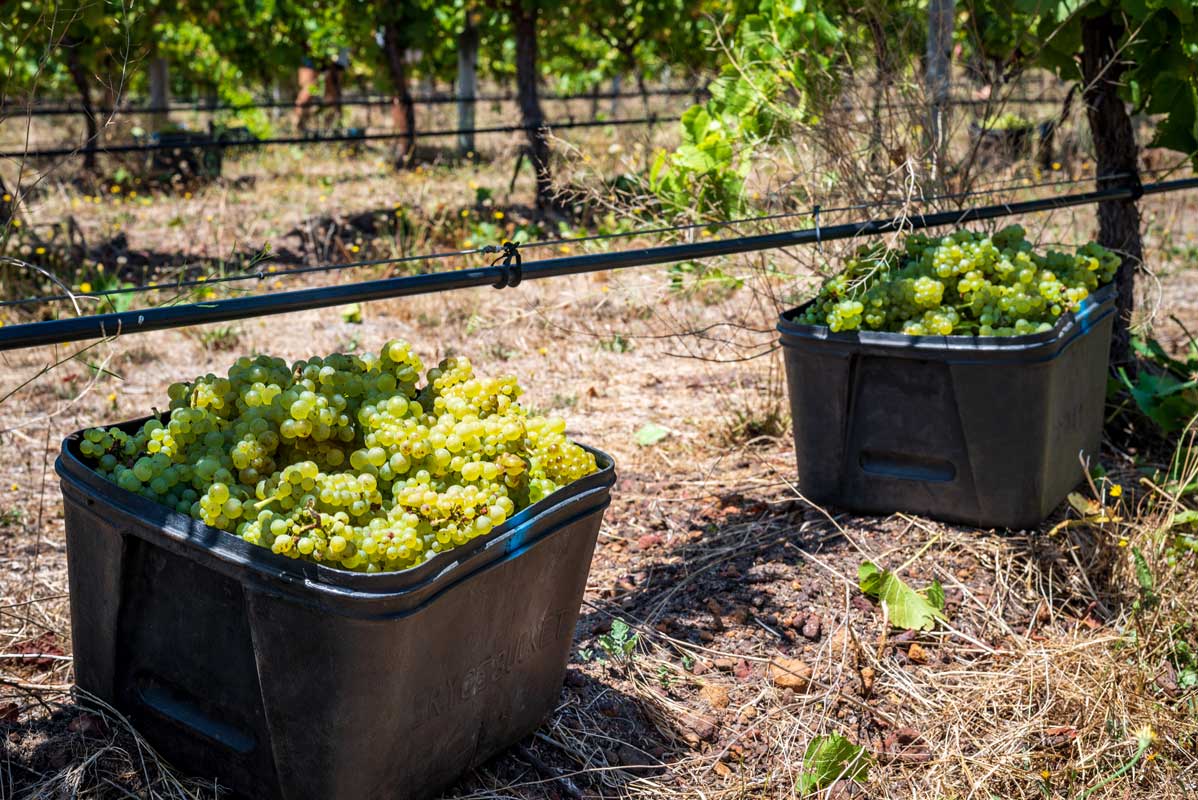 Buckets of handpicked Hazel's Vineyard Chardonnay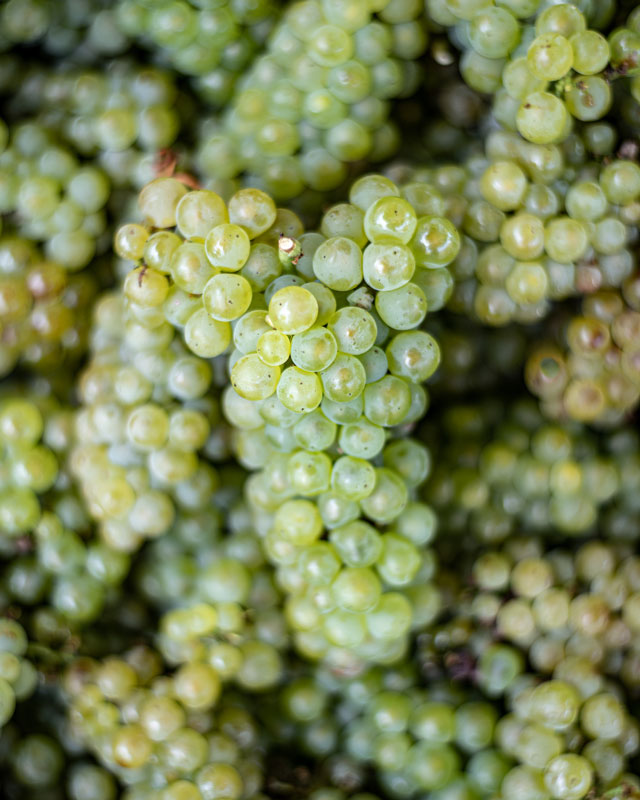 Chardonnay flavour bombs!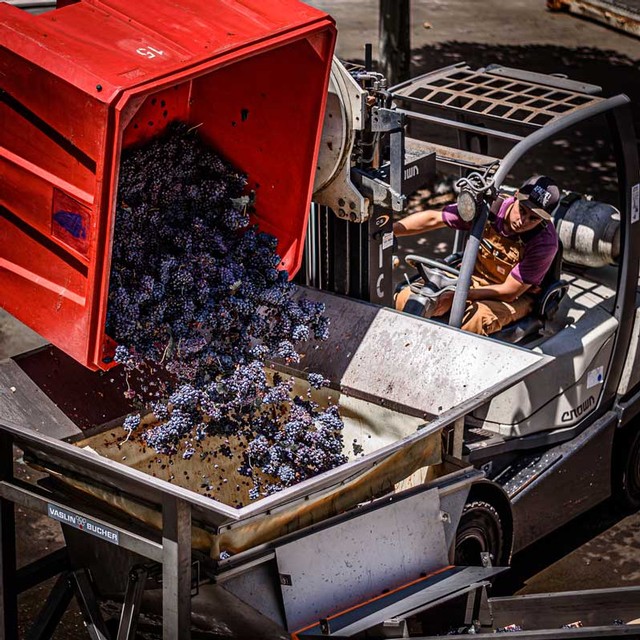 A red grape tsunami at McHenry Hohnen.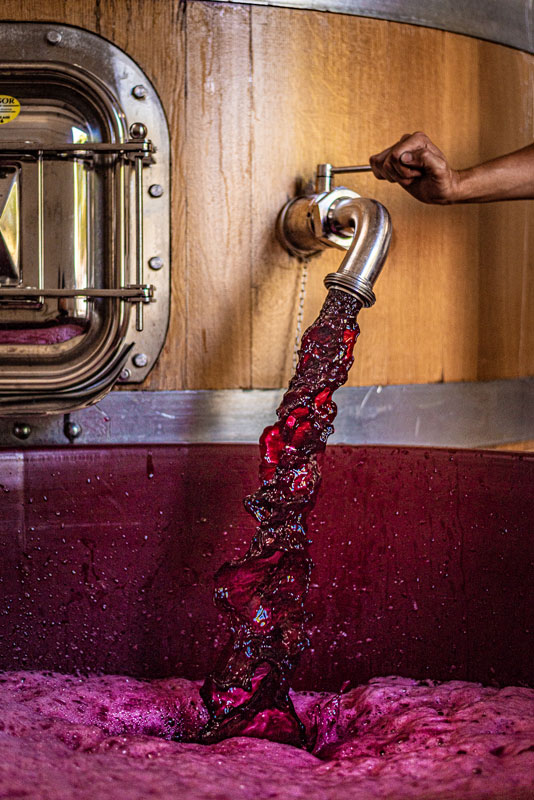 Pump over putting on a show.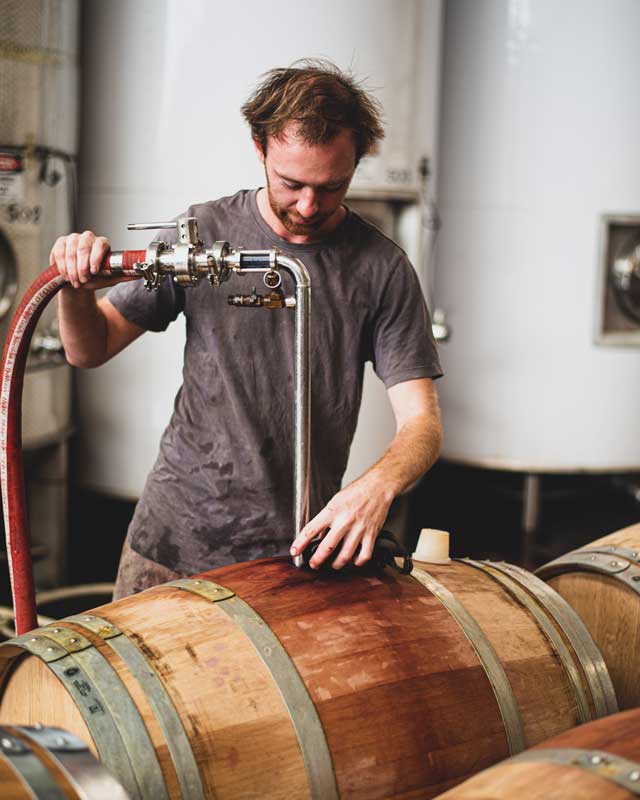 Cabernet has finished fermenting in tank and Henry is transferring it to barrel where it will mature for up to 18 months.