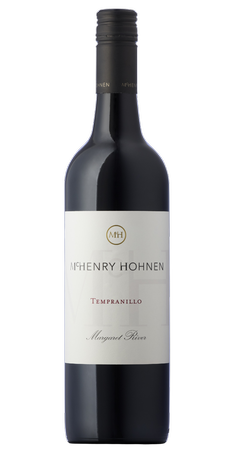 From a tiny, 1 hectare parcel of Ironstone rich soil on the eastern side of Hazel's Vineyard. Our 2021 Tempranillo shows its signature pedigree from the start.
100% Margaret River
Grapes: 100% Tempranillo
Wine Specs
Vineyard
Hazel's Vineyard
Halliday Wine Companion
93
Wine Profile
Tasting Notes
The 2021 Tempranillo shows its signature pedigree from the start: fragrant violets, dark cherries, sarsaparilla and cola abound on the nose. The palate is medium-body, juicy and incredibly appealing with loads of red and dark fruits, allspice, cured meats and chocolate flavours leading to a distinctive tannin profile and a deliciously dry finish.
Awards
2022 Sanector Wine Show _ Trophy - Best Alternate Red
Vineyard
100% Hazel's Vineyard. Our southernmost vineyard which is further inland than our Burnside and Calgardup vineyards. Hazel's combines cooling Southern Ocean influences with a northerly aspect and plenty of sunshine. Soil type: Ironstone gravel loam.
Wine Making
The fruit for our Tempranillo was hand-picked and gently destemmed to maintain the integrity of the berries. The fruit was then transferred by gravity to an open fermenter for whole berry fermentation and gentle extraction for 8 days then softly pressed to small neutral oak for maturation which lasted for about 10 months. In order to capture the beautiful aromatics of this exciting Iberian variety, we decided to blend and bottle this wine early.
Vintage Report
The 2021 season started out with a cooler, wet spring which resulted in a lower fruit set for some varieties such as Chardonnay. We experienced above average rainfalls in early spring, meaning extra effort was required in our organically grown vineyards to mitigate disease pressure. Spring rolled into summer with long warm and dry days, however a couple of rain events in February and March required extra effort from our committed vineyard team in terms of canopy management and fruit selection at harvest.