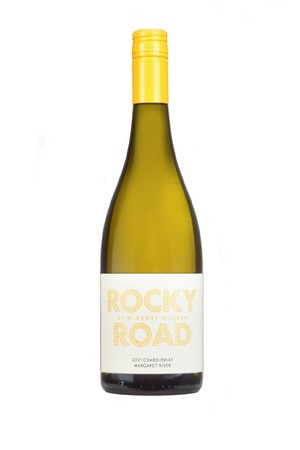 2021 Rocky Road Chardonnay
Winemaking
Grapes sourced from our younger vines, as well as some trusted growers in Southern Margaret River were harvested in the cool hours of the morning. The fruit was whole berry pressed and the juice partially settled. A combination of wild and cultured yeast was used for fermentation in large format oak casks and 1-2 years old barriques. No MLF, but the wine was left on lees for 9 months to achieve texture and further complexity. Our Rocky Road Chardonnay was blended and bottled in December 2021.
Tasting Notes
All the hallmarks of Margaret River chardonnay leap from the glass: nectarine, nashi pears and orange blossom abound. The palate delivers both freshness and complexity with a saline acidity complementing complex notes of brioche dough and roasted almonds. Barrel fermentation and extended time on fine lees provide depth and texture to this flavourful wine yet retaining brightness and freshness.
Vintage Report
The season started out with a cooler, wet spring which resulted in a lower fruit set for some varieties such as Chardonnay. We experienced above average rainfalls in early spring, meaning extra effort was required in our organically grown vineyards to mitigate disease pressure. Spring rolled into summer with long warm and dry days, however a couple of rain events in February and March required extra effort from our committed vineyard team in terms of canopy management and fruit selection at harvest.
Alc 12.3%
Wine Profile
Tasting Notes
Immediately all the hallmarks of Margaret River Chardonnay leap from the glass: pink grapefruit, nashi pears and blossom abound. The palate delivers both freshness and flavour with a saline acidity complementing an abundance of white flesh nectarine and fresh citrus peel, whilst subtle toasted almonds linger on the finish. Fermentation and ageing for 8-months on fine lees in a combination of French oak barriques and large format casks provide depth and palate length to this flavourful wine.
Vineyard Notes
Vintage 2019 required meticulous vineyard management as a result of cooler than average temperatures, wet conditions and low sun exposure. Careful canopy management, precise picking decisions and accurate fruit sorting were essential for producing high quality wines. The Marri trees didn't blossom and the birds were hungry resulting in a lower than average yield despite our extensive netting program. Smaller canopies in our dry farmed vineyards and regular leaf plucking enabled us to pick ripe, clean fruit and produce whites with excellent purity and great natural acidity. Reds benefited from the long ripening season showing elegant tannins and great aromatic lift.
Winemaker Notes
This Chardonnay fruit was harvested in the cool of the night. Fruit was pressed without sulphur to 2800L 1-5 year old French oak casks, where the juice underwent wild fermentation.