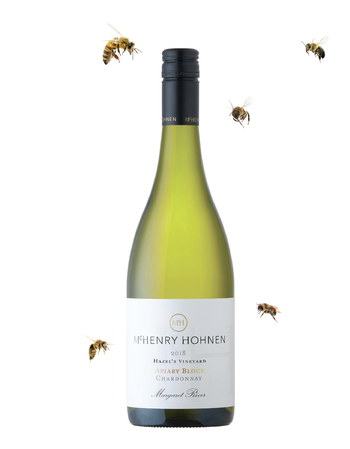 A selected parcel of fruit from the top of the hill on our Hazel's Vineyard in the southern part of Margaret river, this wine draws its name from the nearby location of our bee hives.
The nose shows plenty of nutty complexity, with burnt butter and cheese rind over honey and fino sherry characters. The palate is alive, intertwining savouriness, beeswax texture and a grapefruit-like acidity.
A wine that makes the mind dance, this is a true representation of this southern site, without any winemaking manipulation or artefact.
Winemaking:
Fruit was handpicked and whole-bunch pressed straight to a 700 L concrete egg without sulphur addition. Here, the juice underwent wild yeast fermentation, and left unsulphured, wild malolactic fermentation.
The wine was racked to a small tank 2 days before bottling in January and bottled with any addition of any kind in its life, and bottled without filtration.