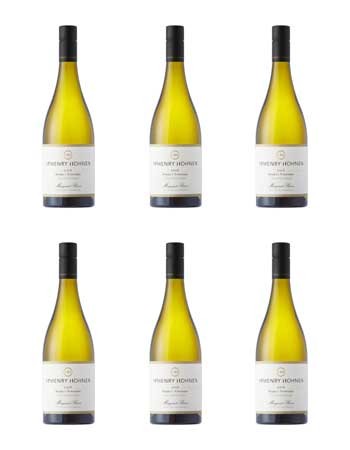 2016 Hazel's Vineyard Chardonnay 6-Pack
Stone fruit and lifted apricot blossom give way to a seductively flinty nose.Textural citrus acidity is intensified by the characteristic vineyard note of orange zest. The north facing gravel slopes, and southern locality of this vineyard ensure that this wine is both powerful in fruit concentration, and restrained by balanced acidity.
Winemaking
- hand harvested
- whole bunch pressed
- pressed juice straight to barrel for ferment
- indigenous yeast ferment
- no additions of yeast, acid, yeast nutrient etc.
- 25% new French Oak, remainder two and three year old French Oak
- no malolactic ferment
- battonage and aged on lees
- some sulphur and light bentonite fining in Spring
- bottled in December
James Halliday - 95 Points
A different expression of funk that backs off somewhat having made its point, and moves into elegant mode. Nice wine.
Huon Hook - 95 Points
Light yellow hue, fresh and clean; the bouquet is cashew-nutty, creamy and lightly smoky, with some 'chicken coop' notes, becoming cleaner and more spicy with air. It's very fresh and vibrant with intense lemon juice flavour, yet invested with delicious complexing notes that make it much more than a simple fruit wine. Lovely.