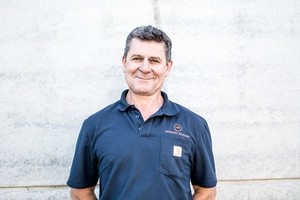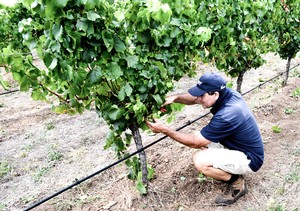 MIKE SLEEGERS
He was amongst the first to formalise the organic movement in the region by achieving biodynamic accreditation for one of the founding vineyards.
Mike Sleegers has over 23 years of experience growing premium quality fruit in a variety of WA regions, including the Swan Valley, Donnybrook and Margaret River.
We aim to manage our vineyards' sustainability using a range of practices that are not only ecologically sound, but also economically viable and socially responsible.
The vineyards are managed using the principles of biodynamic agriculture. Biodynamic is similar to organic farming in that both take place without chemicals. Biodynamic farming incorporates ideas about a vineyard as an ecosystem, and also accounts for astrological influences and lunar cycles.
All our viticultural practices nurture the biodiversity within the soil.
He sums up his approach by saying...
"We aren't managers ... vines can do a much better job of that themselves ... What we do have is a duty to ensure that we help restore the natural soil ecology to what it once was, and when we've got it there, to put back whatever we take out. This is where biodynamics can play a significant role."
His progressive approach to the vineyard is shaped by a firm belief in the foundations of healthy soil and that we are a part of the system rather than an overruling external entity.
Mike prefers to look at each bunch of grapes as a finished bottle of wine; balance on the vine, minimal manipulation in winery, should transpose to balance in the bottle.