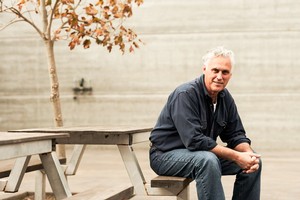 MURRAY McHENRY
Murray was born into a hotelier family, and created a successful chain of fine wine stores across Perth.
He has since developed their Nedlands Hotel Steve's into a Perth landmark, complete with an extraordinary array of the greatest wines from Australia and overseas for purchase or consumption at the large restaurant.
In 1984 he planted his first vines in Margaret River at our Burnside Vineyard, selling grapes for many years to Cape Mentelle, then owned by Hohnen.
In 1994 he and partner Brian Sierakowski began the development of the 30-hectare Calgardup Brook Vineyard, planting chardonnay in 2006.
McHenry's vineyard developments continued in 1998 with the purchase of a 75-hectare farm on Rocky Road, planting chardonnay, zinfandel and cabernet sauvignon, making single vineyard wines from those three varieties.
"All of our wine is created from our family-owned vineyards. Each site has been hand-selected for its individual site characteristics and aspect to sunlight."
Today Hazel's Vineyard on our Rocky Road block, south of Witchcliffe, is home to McHenry Hohnen's winery.